"We use spray drying technology with the latest advanced methods of converting active ingredients of 100% fresh, pure and natural Ceylon Coconut, Tea and Fruits extracted from aqueous medium to powder form under extreme hygienic conditions adhering to stringent quality assurance procedures. Nexpo production capabilities include modern Wet Processing and Spray Drying technology to manufacture our wide range of products."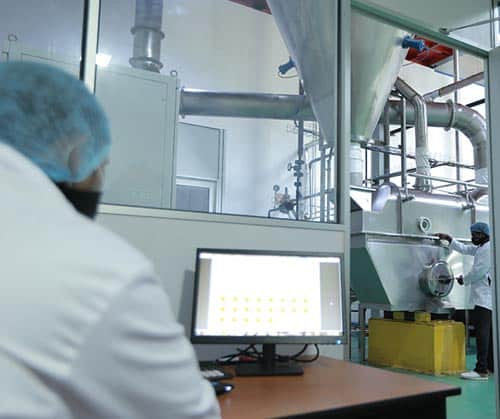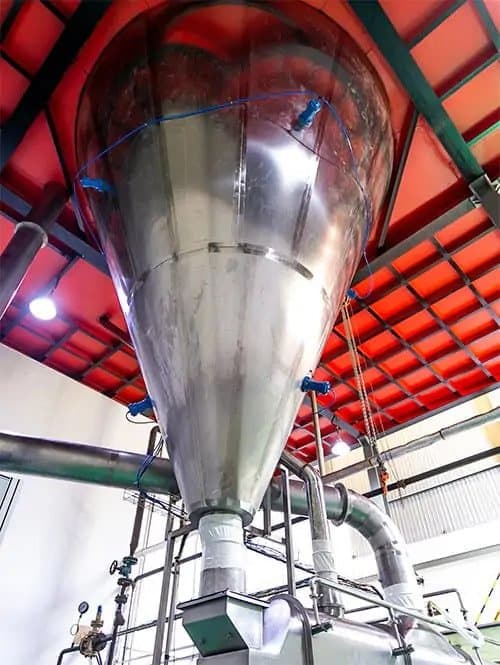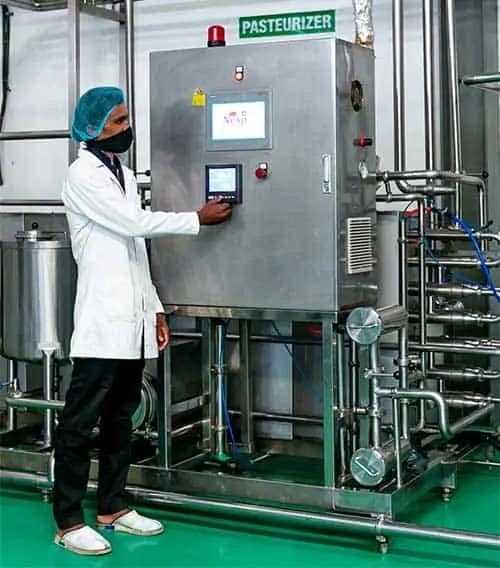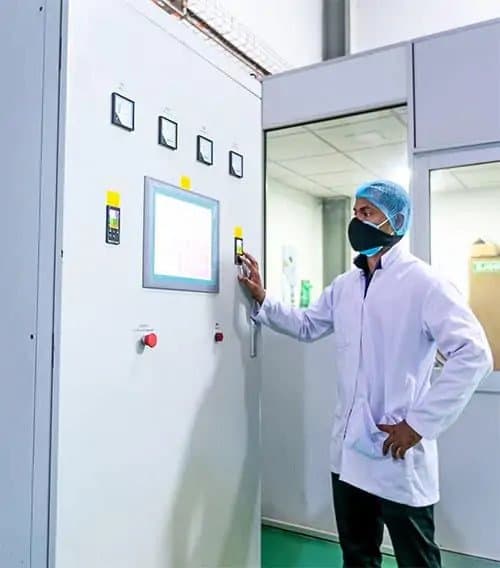 Spray drying is the most widely used industrial process for the continuous production of powder or agglomerates from a mixture of compounds in the form of a liquid solution or slurry and is the technology of choice wherever precise and repeatable processing is required. Spray drying process involves the conversion of solids of a given solution or slurry directly into powder or granular form by spraying the fluid into a stream of heated gas which evaporates water from the spray thereby forming the resulting fine particles while still in suspension.
Spray drying is not only unique in terms of its transience drying time but also in the fact that the solids are not heated to a high temperature owing to the rapid evaporation of water. These characteristics make spay drying the ideal method of choice when it comes to the drying of many thermally sensitive material such as food and natural extracts where the duration of exposure to high heat may lead to deterioration.
Spray drying is the ideal process to use when end products such as Coconut Milk Powder, Coconut Water Powder, Coconut MCT Powder, Powdered Tea Extracts and Fruit Juice Powder must comply with precise quality standards regarding particle size distribution, residual moisture content, bulk density, particle shape and nutritional content retention for an internationally acceptable product. Nexpo Process Engineering has significant expertise in application of closed-cycle Spray Dryer in the food Industry.
Our spray drying process starts with the atomization of liquid feedstock into a spray of droplets that are placed in contact with hot air in a drying chamber. High Pressure Nozzle Atomizers are used for the atomization process. Evaporation of moisture from the droplets and formation of dry particles proceed under controlled atmosphere, temperature and airflow conditions. Dried powder is continuously discharged from the drying chamber and second stage drying in a Fluidized Bed Dryer under extreme hygienic conditions for final Quality Check and Packing as per customer requirements. All the parts of machinery that come in contact with the intermediate extract or final product are made completely out of High-Quality Food-Grade Stainless Steel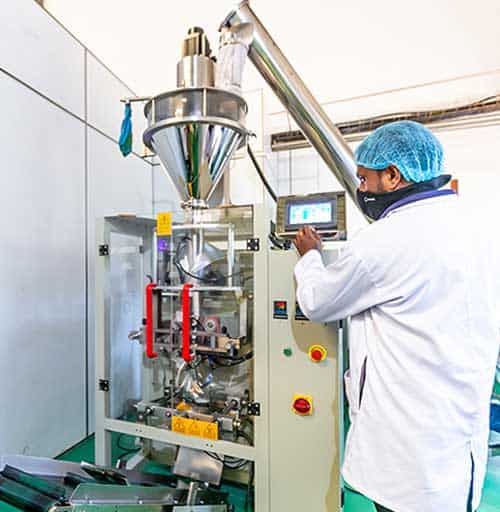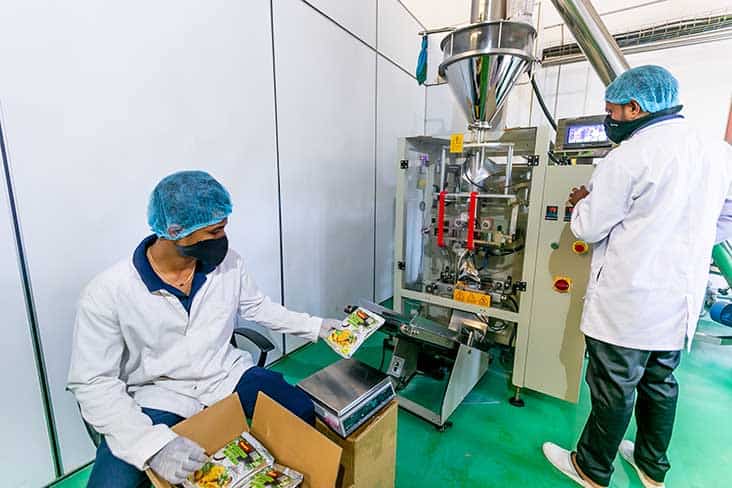 All our products are sealed and packed in high quality food grade packaging material to ensure their longevity and freshness. Open product handling and packaging is done in designated ambient high care areas with stringent food safety and hygiene measures in place. Nexpo offers both bulk and retail packaging with the capability of offering customised packaging solutions to suit customer requirements.
Nexpo strongly believes and invests in Product and Technology R & D as a means of improving and expanding its product portfolio and manufacturing process. We are continuously in the process of research and development to gather knowledge and better understand our products, production process and customer needs in order use that knowledge to advance our production technology and develop innovative products. With our expertise and knowledge about our production process we are able to custom manufacture our products to suit customer requirements.
Our Research and Development team is at the forefront of food technology developments and consistently developing and testing new formulations and products. Our R & D department has state of the art equipment such as GC-MS, LC-MS/MS, a Laboratory scale Spray Dryer and extraction equipment that allow our team to be always engaged in innovating products. The Laboratory scale Spray Dryer Is used to develop new spray dried products before scaling up in the main Plant and also carry out experiments on optimizing the spray drying process for various products to improve the product range and spray drying technology in use at Nexpo to ensure that they adhere to strict quality requirements.