Organic Coconut MCT Powder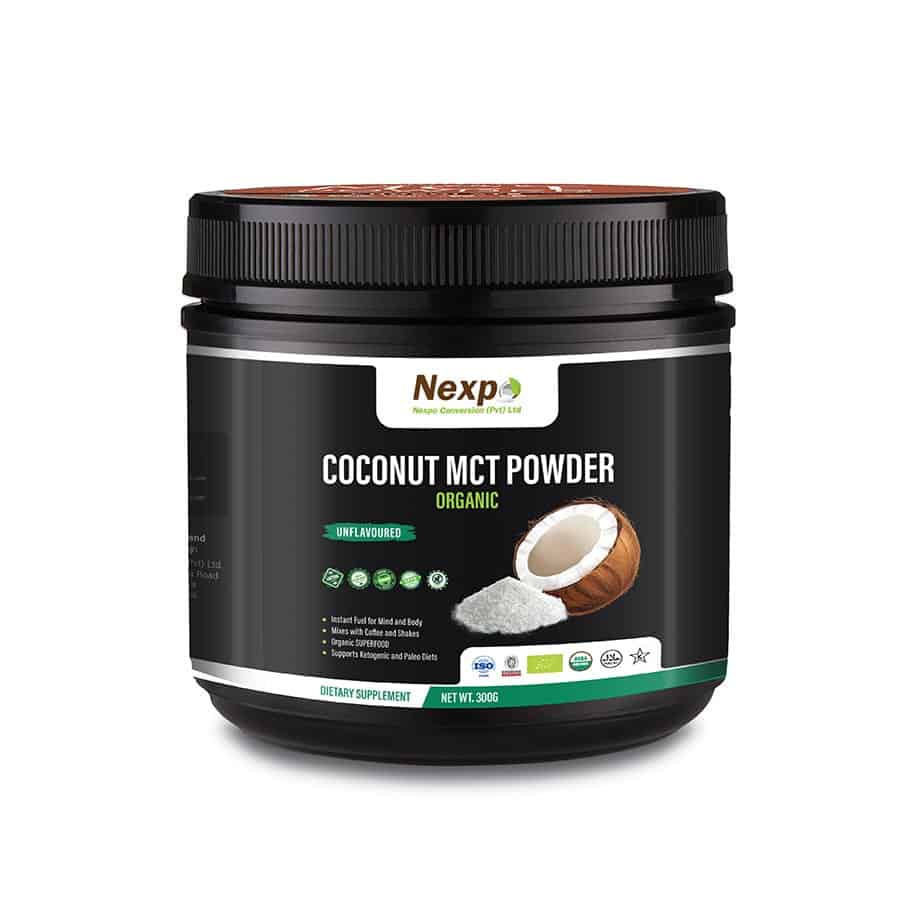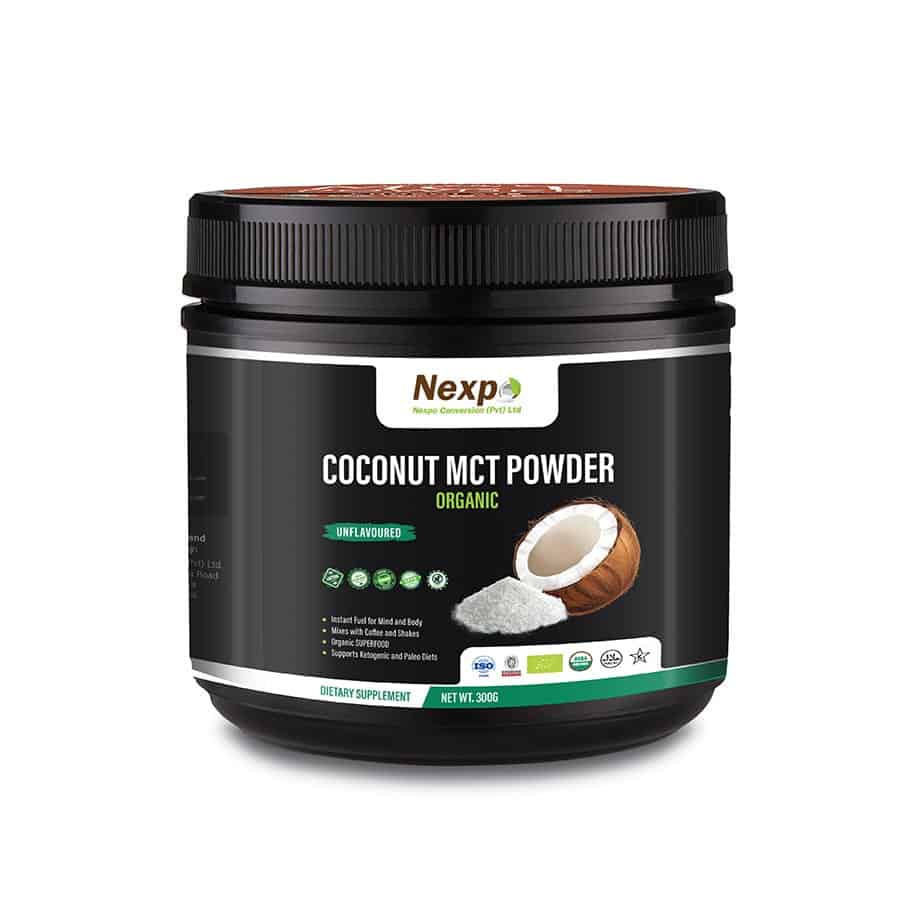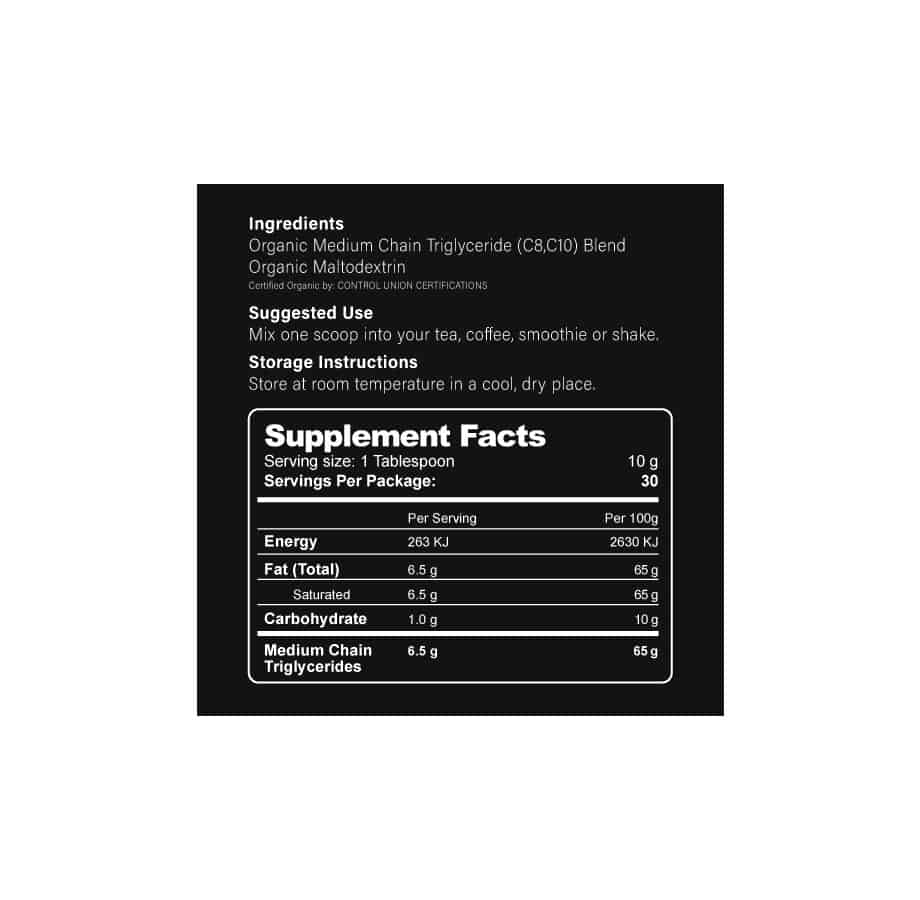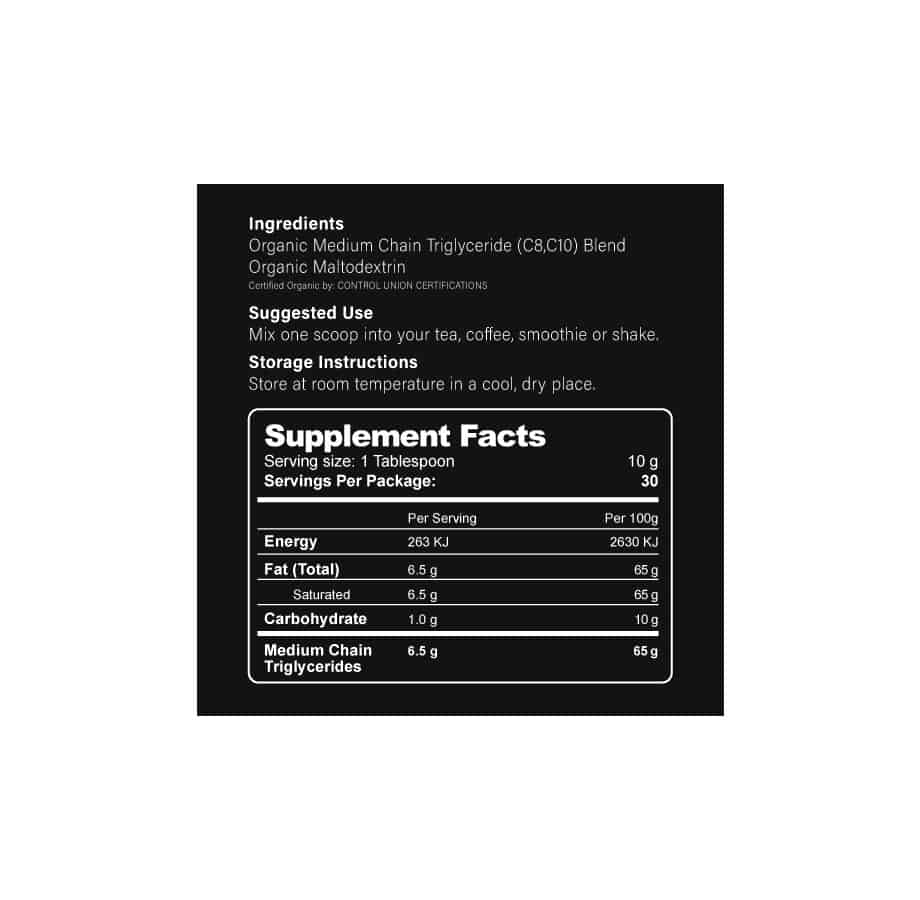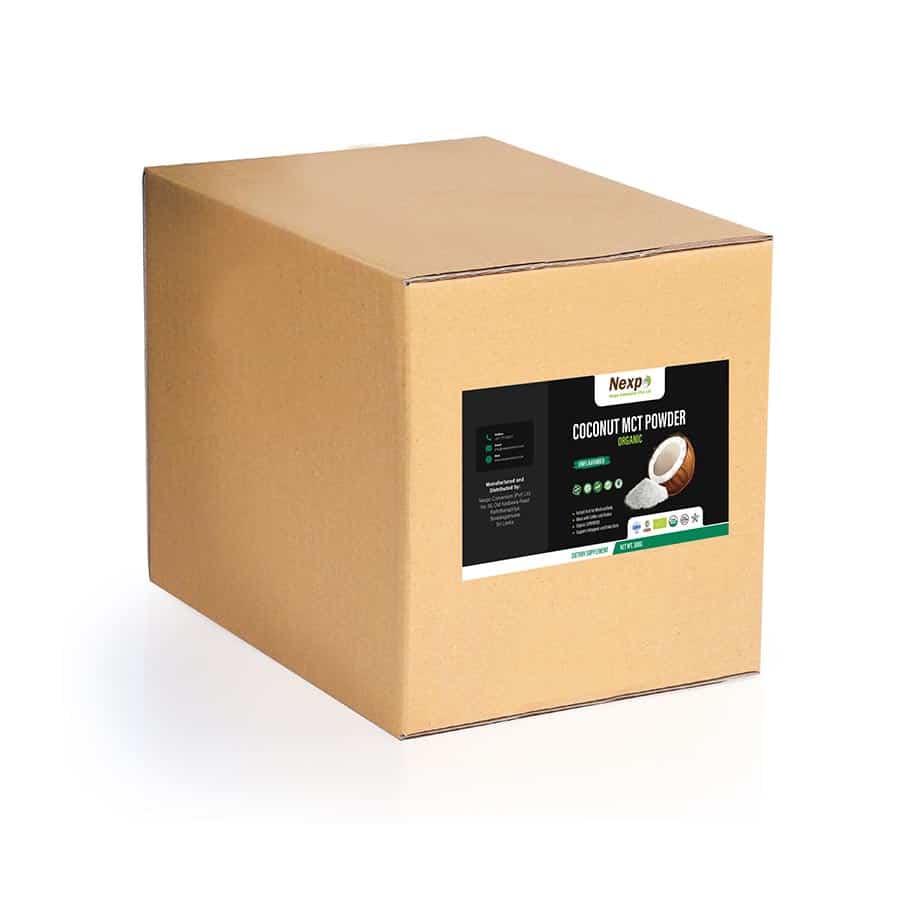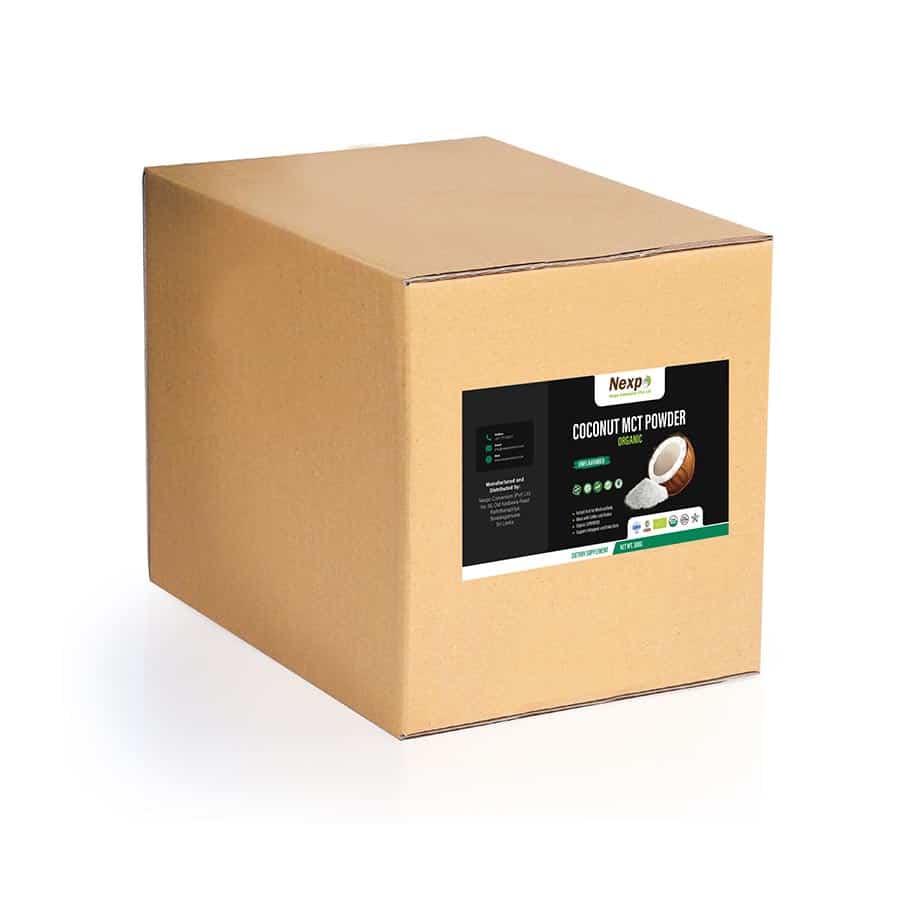 Appearance and Texture
White or creamy fine powder without brown scorched particles.
Flavour and Aroma
Characteristic exotic flavour and aroma of Sri Lankan Coconut Oil. No rancid or other objectionable odors.
Supplement Facts
PER 100g
Energy
2630 KJ
Protein
< 1 g
Fat (Total)
65.0 g
– Saturated
65.0 g
Carbohydrates
10 g
–Medium Chain Triglycerides
[98% from Caprylic Acid (C8) and Capric Acid (C10), 2% from Hexanoic Acid(C6) and Lauric Acid (C12).
65.0 g
Ingredients
Organic Coconut MCT Oil (C8 and C10)
Organic Maltodextrin
Storage Conditions
Nexpo Coconut MCT Powder should be stored in a clean, cool and dry place under normal room temperature of 28 °C to 32 °C and maximum relative humidity of 80%.
Retail Packaging:
Food-Grade Plastic Jars for 300 g
Food-Grade Triple Laminated Aluminum pouches for 150 g, 300 g, 800 g and 1 kg.
Bulk Packaging
Corrugated cartons with inner Food-Grade Triple Laminated Aluminum bags for 15/20 kg bulk packs
We offer customized packaging solutions to satisfy customer requirements.
Shelf Life
Minimum 18 months in unopened containers.