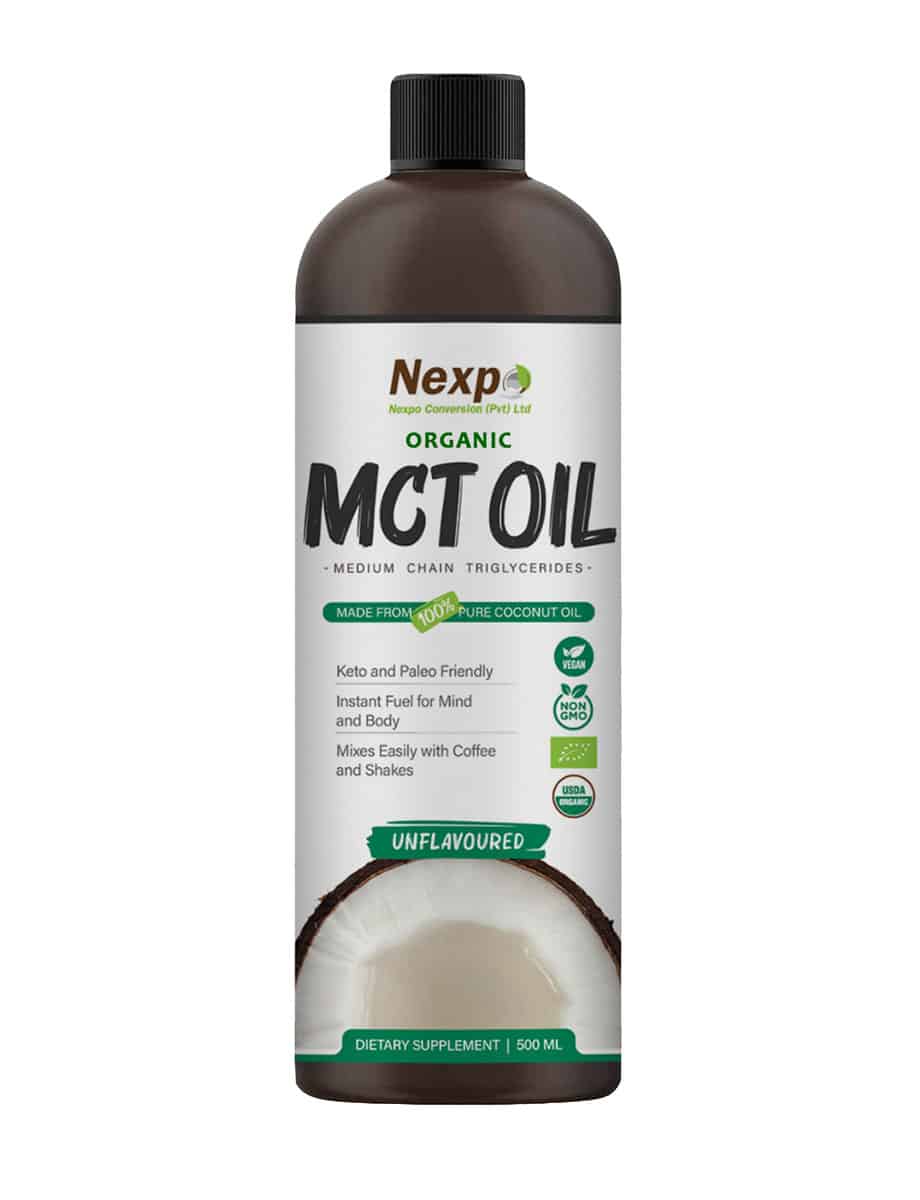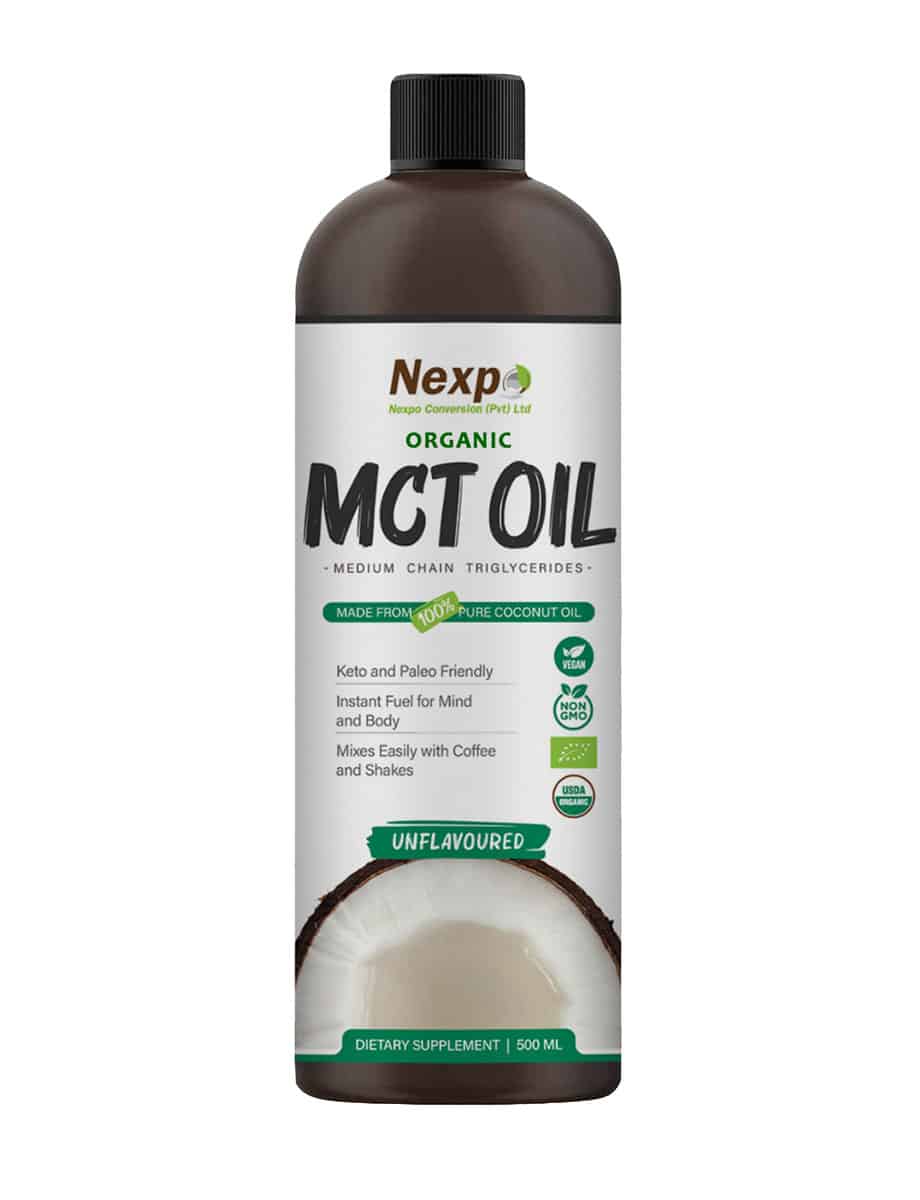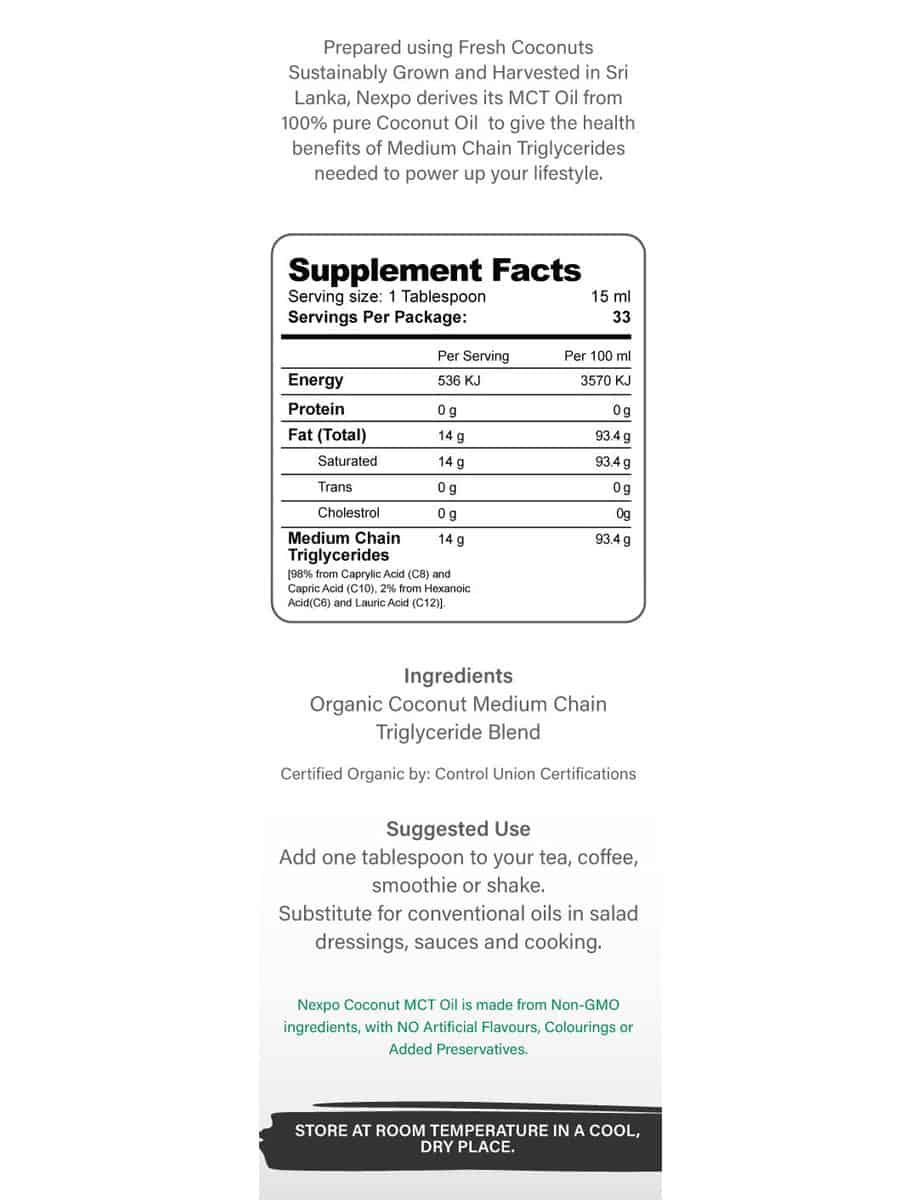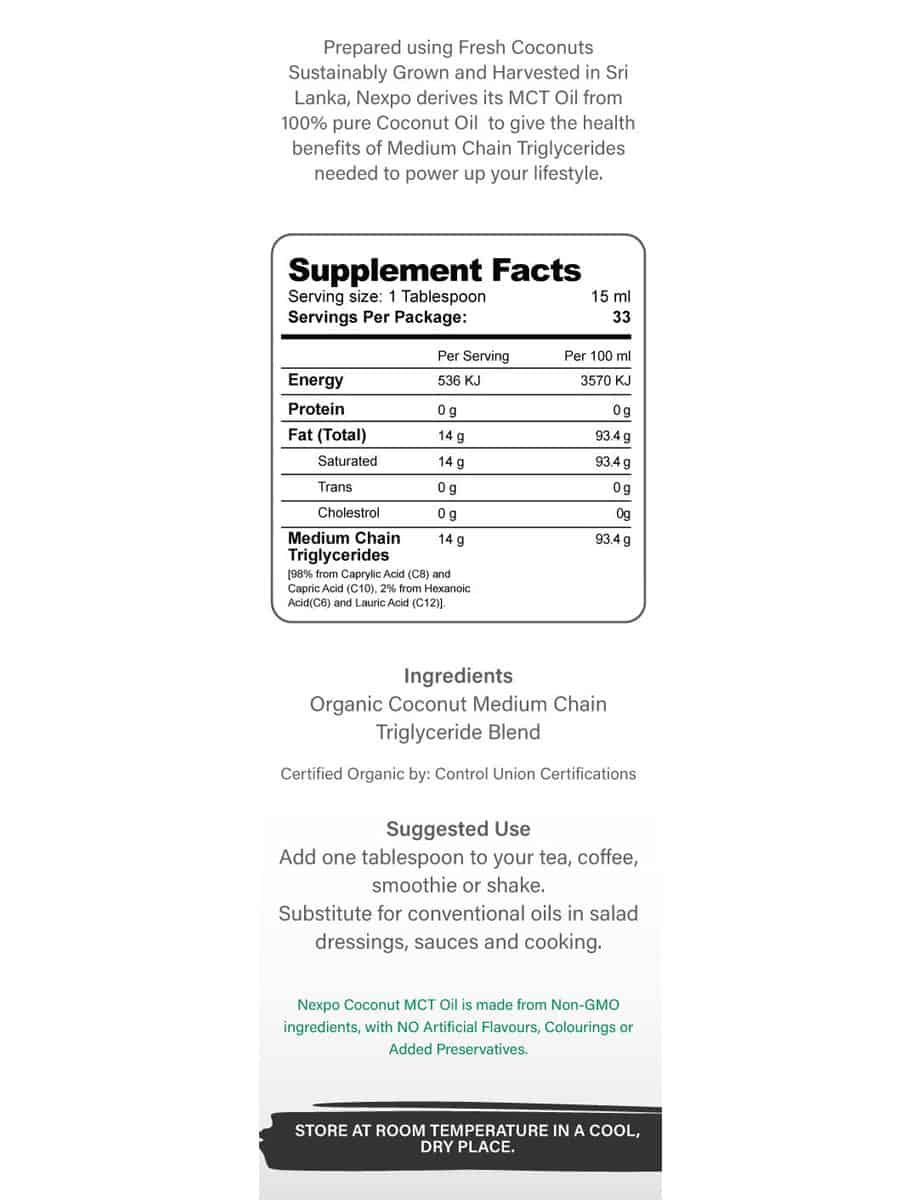 Appearance and Texture
Clear, Colourless Liquid.
Flavour and Aroma
Characteristic exotic flavour and aroma of Sri Lankan Coconut Oil. No rancid or other objectionable odors.
Supplement Facts
PER 100 mL
Energy
3570 KJ
Protein
0 g
Fat (Total)
93.4 g
– Saturated
93.4 g
-Trans
0 g
-Cholesterol
0 g
–Medium Chain Triglycerides
[98% from Caprylic Acid (C8) and Capric Acid (C10), 2% from Hexanoic Acid (C6) and Lauric Acid (C12).
93.4 g
Ingredients
Organic Coconut MCT Oils (C8 and C10)
Storage Conditions
Nexpo Coconut MCT Oil should be stored in a clean, cool and dry place under normal room temperature of 28 °C to 32 °C. After opening product can be refrigerated or stored at room temperature.
Retail Packaging*
Food-Grade Plastic Bottles for 500 mL
Bulk Packaging*
Bulk packaging options can be discussed on request.
*We offer customized packaging solutions.
Shelf Life
Minimum 15 months in unopened bottles