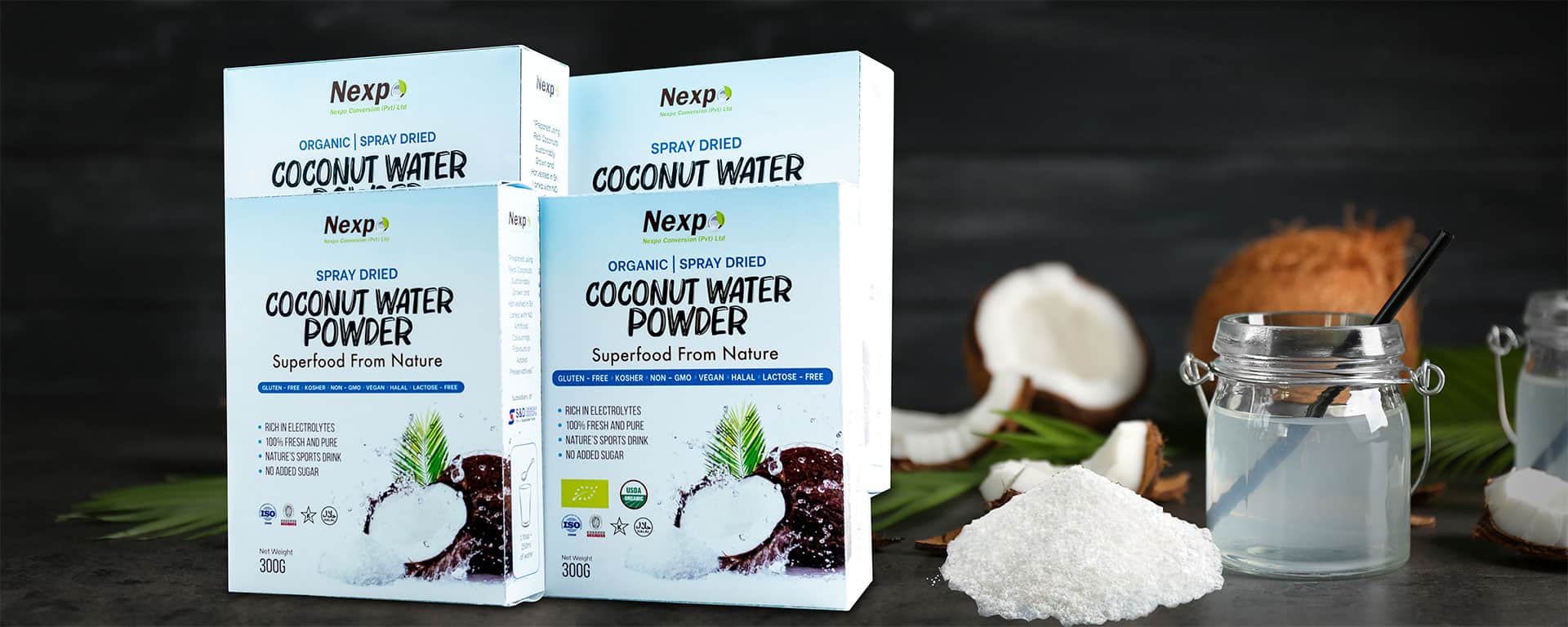 Sourced from fresh coconuts grown in the pearl of the Indian Ocean, Nexpo Coconut Water Powder brings to you the all the goodness of nature's ultimate re-hydrator and electrolyte replenisher in an easy to use all-natural powder made using a state of the art, proprietary three-stage spray drying technology that locks in key nutrients found in coconut water, including Magnesium, Calcium, Sodium, Iron, Potassium and vitamin C.
Known as Nature's sports drink, Coconut Water's natural electrolytes make it a solid all-natural replacement for traditional sports drinks. Because of its composition coconut water is a great choice for everyday hydration whether you're looking to power up your day or power up your performance during sport and exercise.
Made from Non-GMO ingredients with No artificial flavours, colourings or added preservatives, Nexpo Coconut Water Powder is free of lactose and gluten, has No added sugar (sugars present are intrinsic sugars) and is readily soluble in water. It is a great all-natural hydration option when simply mixed in water or in shakes, smoothies and other drinks. Nexpo Coconut Water Powder is naturally Vegan.
Nexpo offers both Organic and Conventional Coconut Water Powder.